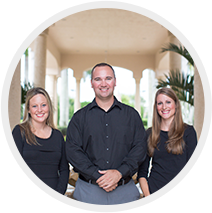 Bottom Section
"Buy With Confidence... Sell With Trust"
Welcome to your online real estate source for homes in Palm Beach County. Whether you are a first time buyer or an experienced investor, you will find useful information about how to choose the "right" property, making an offer, negotiating, financing, mortgage rates, moving, and everything involved in making an informed real estate decision in today's market.
Please feel free to browse through this site to explore the Palm Beach County communities of Wellington, Royal Palm Beach, Lake Worth, Boynton Beach, Jupiter, Palm Beach Gardens, West Palm Beach, and Palm Beach. This comprehensive online tool offers direct access to the latest properties for sale in your area. Featuring extensive community information, consumer links, school information, free reports, answers to commonly asked real estate questions, and more, youll find everything about real estate within one easy source.
If you currently own property and are thinking of placing it on the market, this site contains information about preparing your home for sale, selecting the right agent, pricing your home appropriately, marketing it effectively, going through the inspection processes, and receiving a timely market evaluation.
Thanks for visiting your online real estate source. Please bookmark this page and come back for all your real estate needs.
Questions?
Whether you are buying your first home, upgrading to a larger home or need help selling, let the Ryan Jennings Group help answer your questions.